We want to take some time to give our newest visitors a taste of what is to come. We have dedicated this site to providing homeowners, and specifically, senior citizens and older couples, with a dedicated resource for their home management needs.
Improving your home is a tough task in most cases, you must find a contractor, read their reviews, and then schedule a time to meet with them, get an estimate- and this is all before the work begins! When choosing your contractor, we recommend a simple process that will set you up for an easy transition.
Research
Contact
Follow-up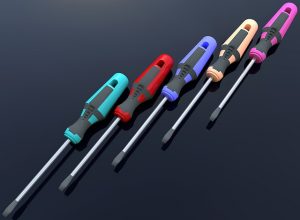 Researching your contractor has become much easier now that the internet provides a slew of sites that keep track of background and reviews for a given company. There is often a question we get- should I choose a small local business or a large company with tons of employees? Well the answer is not always simple. First, the smaller business may be more dedicated to each of their customers. This will be rewarding in the end, because you will be one of just a few clients that the owner of the business can manage. Easily managed clients are often the most satisfied, so if you wish to be a special person then this is most likely the way to go. If you choose a larger company, you might want to see how many projects they currently have going on. That way, you can understand well in advance just how much attention you can expect. We find that a good balance is to choose a contractor that has a good reputation but is not a large company like the Home Depot.
Contacting a general contractor may be the easiest part of the process, but should be taken equally serious. You have to remember that these businesses are constantly looking for new clients but they also get a lot of calls from telemarketers and those just looking for quick estimates. We recommend building a rapport right off the bat, so that the business owner remembers your name and voice. This will ensure an easier transition when they come out for the estimate. You want to be concise in your request for service- give them a good day and time when you will be home and make sure they give you a description of the process so you know what is to come.
Following up with your chosen contractor is only necessary when you have a change in schedule or if they were not clear on what they were going to do for you. I once saw someone remove an entire tree from a customer's backyard, only to find out that the tree was supposed to be pruned not removed! This is a scary miscommunication that could have easily been avoided with a quick follow up before the work began. You can spend some time with the contractor at your home to go into detail about what you expect and the time you expect it to take. This way there are no misleading situations and you can easily accomplish any home improvement project with ease. Home Ideations has a lot of good information on this same topic, which we recommend as well.